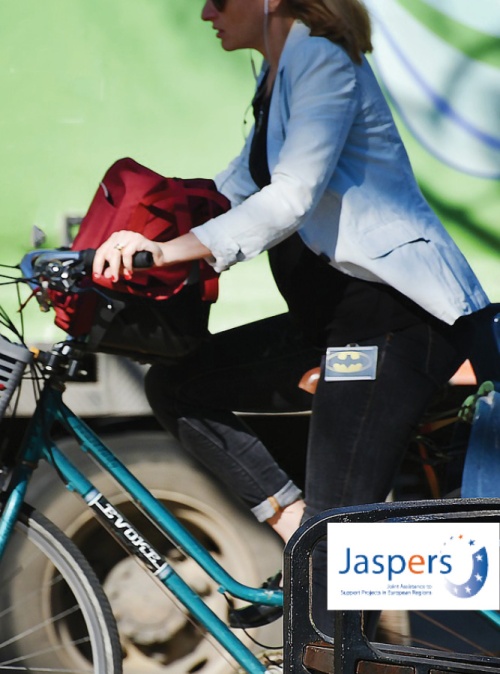 Western Balkans to benefit from increased advisory support through JASPERS
08-11-2023
The European Investment Bank (EIB) and the European Commission announced a new agreement enabling the Bank to triple its advisory assistance for the Western Balkans at the JASPERS Stakeholders' Meeting in Brussels.
Up to €20 million and teams of experts will be made available over six years to support the EU enlargement process.
"This new agreement commits record resources to help the countries prepare vital strategies, plans and investments, while strengthening their project preparation and implementation capacities", said EIB Vice-President Teresa Czerwińska. "Under our dedicated arm for activities outside the EU — EIB Global — with EIB advisory services and the European Commission, we are determined to ensure a sustainable future for people in the EU neighbourhood countries, helping them advance with reforms, economic growth and climate action."
Acting Director at the European Commission's Directorate-General for Neighbourhood and Enlargement Negotiations (DG NEAR) Mathieu Bousquet said: "We are very glad to have signed a new contribution agreement with the EIB for the continuation of JASPERS advisory support in the Western Balkans and Türkiye."
"Through JASPERS we continue to support the IPA Beneficiaries in their path towards the European Union through the preparation and implementation of infrastructure projects that are technically sound, environmentally sustainable, as well as economically and financially viable," concluded Bousquet.

---
JASPERS has been active in the Western Balkans since 2011, completing over 100 advisory assignments for the preparation of €9 billion worth projects in the transport, water, waste and energy efficiency sectors. A notable example is the preparation of a capacity building plan for the Albanian railways, resulting in the allocation of a €136 million investment grant from the Western Balkans Investment Framework in order to rehabilitate 120 km of railway line from Vorë to the border with Montenegro.
More about the JASPERS Stakeholders' Meeting 2023