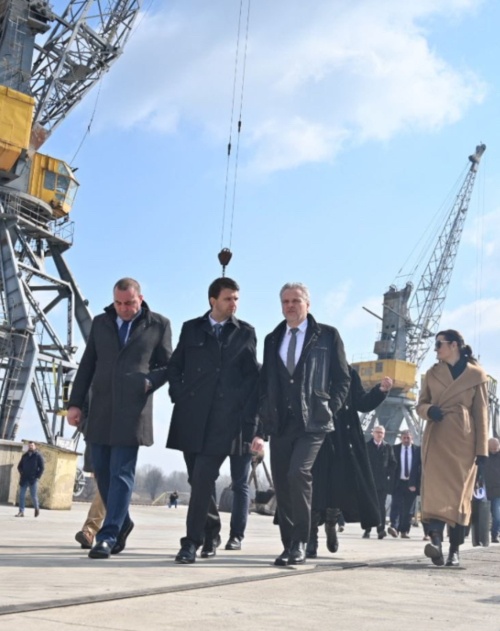 Modernisation of Brčko Port is progressing
The construction works on the WBIF project 'Reconstruction and Modernisation of the River Port of Brčko Phase 1' are progressing, with port plateau being completed. This is the first step in the implementation of the project, that started in June 2021.
The works will continue with the purchase of a new crane, the reconstruction of the access road from the port to Bijeljinska cesta as well as the industrial railway from the port to Brčko Novo railway station.
Mechanisation in the Port of Brčko is mostly dilapidated, and the portal cranes are more than 50 years old. A new crane with a carrying capacity of up to 16 tons (three times larger than the current one), will contribute to increasing the handling capacity of goods to 150-200 tons per hour.
The total value of the project is €10 million and is financed by an investment grant from the European Union in the amount of over €3 million and a loan from the European Bank for Reconstruction and Development in the amount of €7 million.

The Brčko Port links road, rail and water transport. It will be a crucial hub for trade and investment in region.
The rehabilitation project for Brčko Port has been identified in the European Commission's Economic and Investment Plan for the Western Balkans as a Flagship 1 (Connecting East to West) within the investment area Sustainable Transport. These Flagship projects are addressing also the bottlenecks on the Danube river to improve the waterways as part of the TEN-T network, and to facilitate further development of intermodal exchanges.
Ambassador Johann Sattler, Head of EU Delegation to BiH and EU Special Representative in BiH: "The Brčko Port is the only international port in BiH and its modernisation will significantly advance the regional cooperation and commercial links, as well as improve the local community development."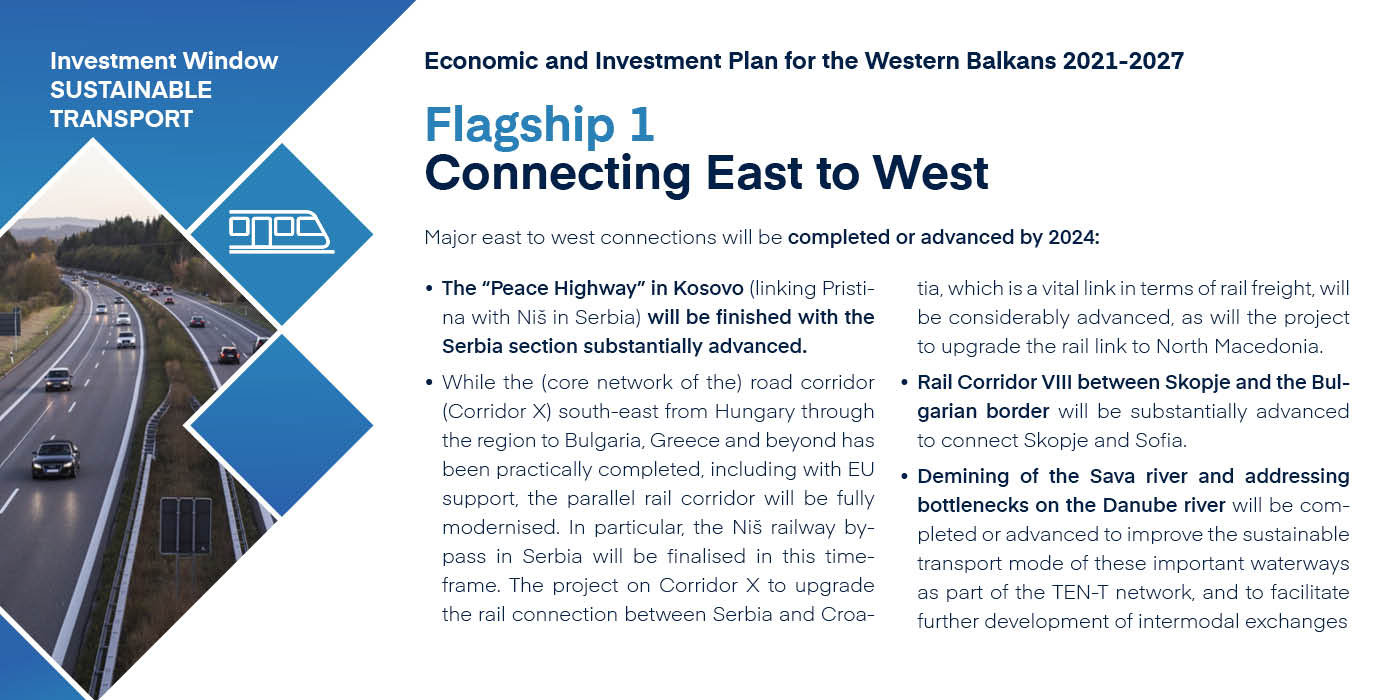 More about the WBIF Activities in Bosnia and Herzegovina
More about the Economic and Investment Plan for the Western Balkans