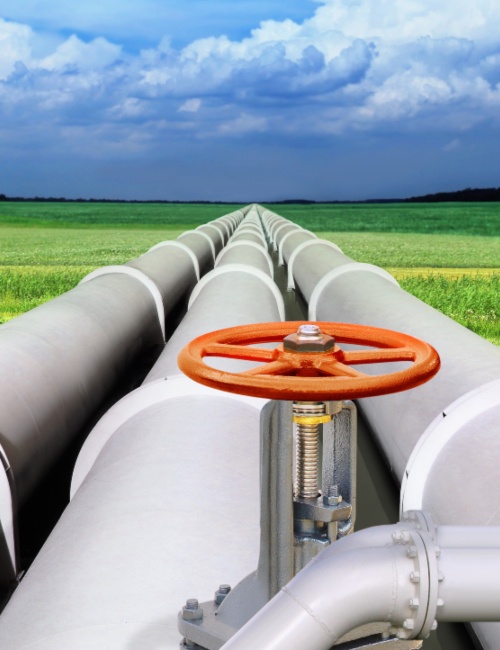 Start of works on the EU-supported Serbia - Bulgaria gas interconnector
On Tuesday, 1 February, construction works started on the Serbian section of the 171 km natural gas interconnector that will connect Niš (Serbia) and Sofia (Bulgaria), thus supporting the regional energy security. Citizens of Bela Palanka, Pirot and Dimitrovgrad in the Southeast Serbia, as well as the industry and other areas of the economy, will thus get a source of cleaner and cheaper energy for heating than before.
The Serbia-Bulgaria gas interconnector has been financed by the European Union and the European Investment Bank (EIB) with the blending of €49.5 million EU grant (Instrument for Pre-accession Assistance - IPA II) and €25 million loan. WBIF had initially provided technical assistance grant for preparation of the feasibility study.
The projected capacity of this new gas pipeline will allow flow of 1.8 billion cubic metres of natural gas annually. Finalisation of the pipeline construction is planned for Q4/2023. With its projected capacity the new gas pipeline will provide additional 80% capacity increase relative to Serbia's current annual gas needs (approx. 2.4 bcm/y) and largely increase the overall security of natural gas supply and contribute to cleaner energy targets.
The Serbia-Bulgaria gas interconnector has been identified in the EU's Economic and Investment Plan for the Western Balkans as one of the flagship projects, fostering the transition from coal to more sustainable and green energy production. Future-proof gas pipelines supportive of the low carbon transition and transit of decarbonised gas and hydrogen will play a key role.
Emanuele Giaufret, the Ambassador of the European Union to Serbia: "This is another step towards better connection between Serbia and the European Union. We connect in two very important areas. The first is energy security, and the second is a cleaner environment. These two areas are important in the context of European integration, but also for every citizen of Serbia. Today, we are taking an important step towards securing exactly these two things."
Ana Brnabić, the Prime Minister of Serbia: "This additional gas interconnection with Bulgaria, with the support of the EU, will mean a better quality of life for all citizens, especially those living in eastern and southern Serbia, will mean additional competitiveness for our economy, but will also mean new investments and new work places. Also, this project means the most concrete fight for better air quality, for the Green Agenda, because we will be able to expand the gas pipeline network, to give subsidies so that people who now heat individual fireplaces can connect to central district heating."
Alexander Nikolov, Bulgarian Energy Minister: "The sustainability of the energy sector is critical, so we must ensure that such projects of common interest are realised as soon as possible. Thus, we ensure energy stability and diversification of energy sources in the entire region. I want to congratulate the teams from Serbia and Bulgaria, and of course the EU, on starting this key project."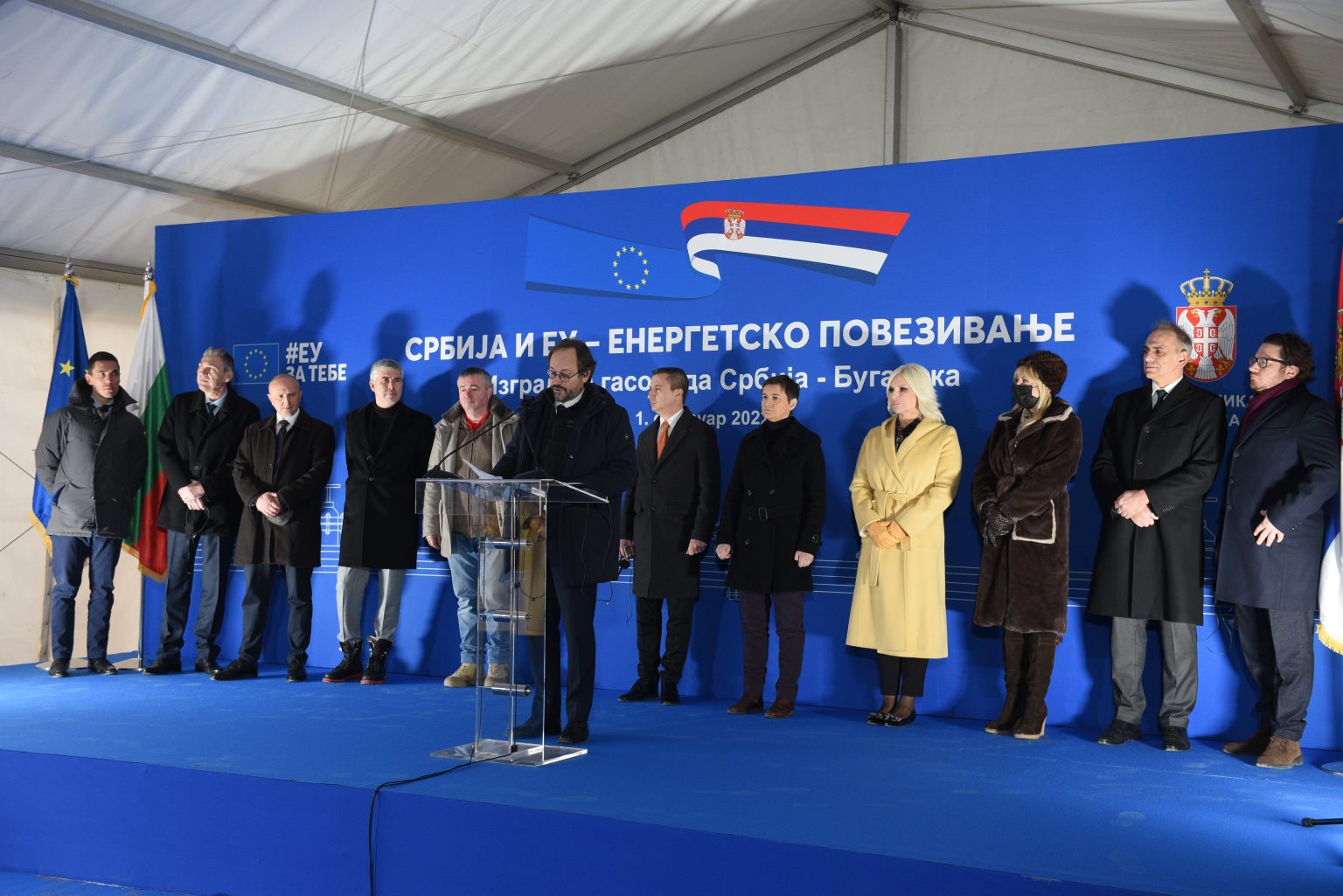 (c) EU Delegation to Serbia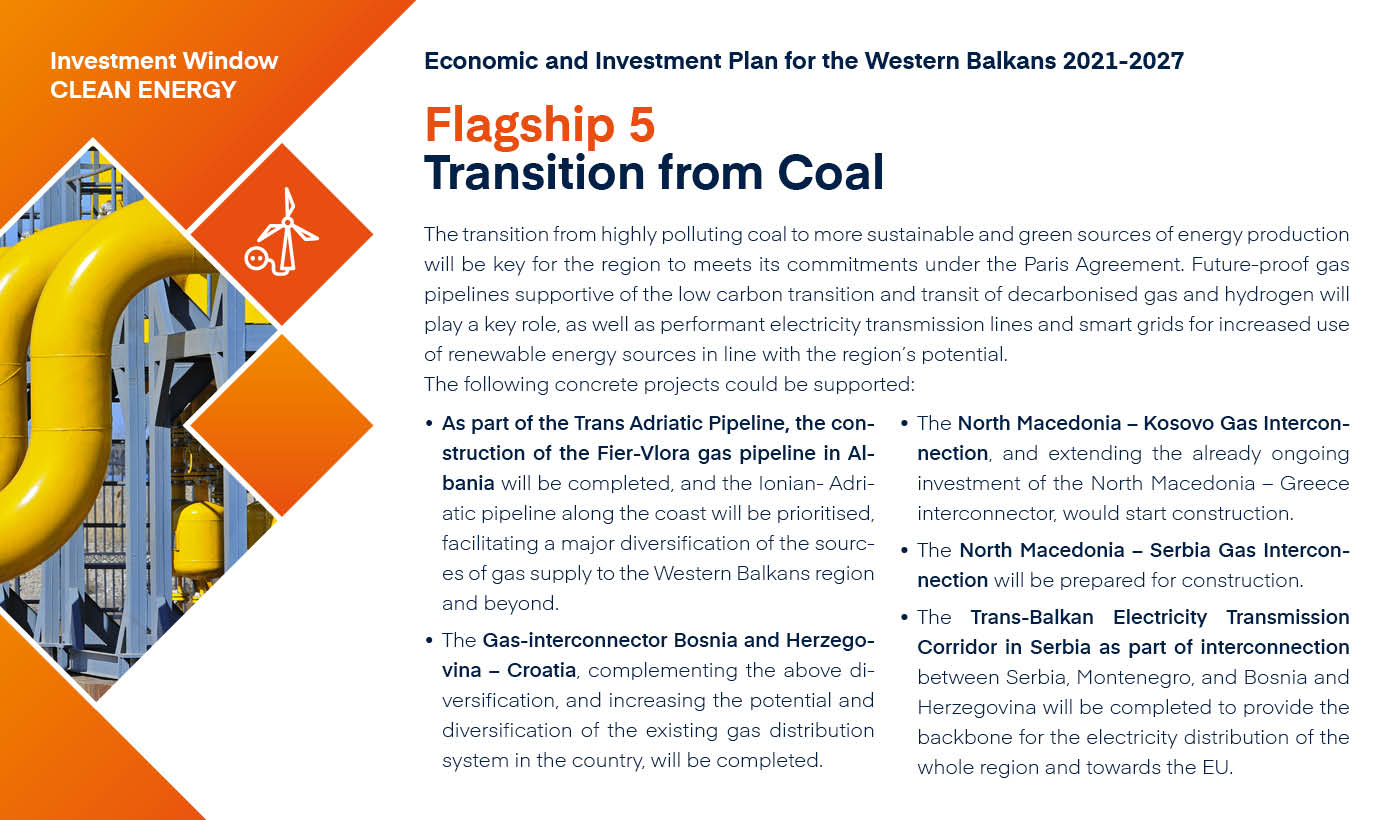 More about the Serbia-Bulgaria Gas Interconnector
More about the WBIF Activities in Serbia
More about the Energy Community
More about the Economic and Investment Plan for the Western Balkans 2021-2027