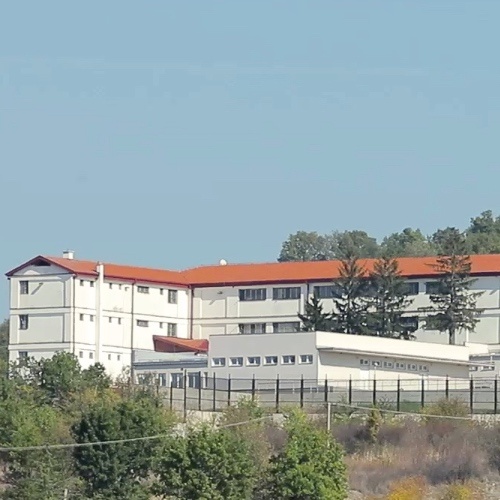 Completion of the EU-Funded Institutional Support for Idrizovo Prison Complex in North Macedonia
18-12-2020
The EU funded technical assistance for the design of several new buildings to further develop the Idrizovo Prison complex in North Macedonia was completed in October 2020. This followed on from the completion of the institutional support provided to the country's largest penitentiary institution which finished in September 2015.
Building on the positive results from three earlier grants provided over a ten year period since 2011 the EU awarded a €1,100,000 grant through the WBIF for these design services and continued institutional support. The technical assistance was implemented by IPF 5 under a contract with EIB and with the CEB as the lead International Financial Institution supporting this project.
The design work undertaken includes the main design of the Closed Male section and Female section at the Idrizovo prison complex and also the main design of the Pre-Trial and Pre-Sentence Unit. The institutional support focussed on the development of prisoner rehabilitation programmes, workshops on prison operations and familiarisation with SMR, and training of trainers based on human rights approach to prison management.

This is part of the WBIF project 'Reconstruction of Penitentiary Institutions in North Macedonia' which involved a series of sub-projects and policies aimed at alleviating overcrowding and adjusting living, safety and hygiene conditions by renovating and building new facilities for those objectives and for the purposes of improving the rehabilitation prospects of sentenced persons, as well as enhancing working conditions for staff, and security and safety systems.
Reconstruction of Penitentiary Institutions in North Macedonia, October 2020 (c) IPF5
In 2009, the national authorities requested the support from the Council of Europe Development Bank (CEB) for the partial financing of the (re)construction and equipping of four penitentiary institutions: Kumanovo Prison, Idrizovo Penal Correctional Facility, Tetovo Juvenile Educational Correctional Facility and Skopje Prison.
EU support has hitherto comprised three WBIF grant rounds with a total value of approx. €1.95 million, all aimed to support implementation of a priority project based on the key strategies of the judiciary and penitentiary sector, to enhance the conditions in the penitentiary infrastructure and ensure successful rehabilitation and social adaptation of sentenced persons so that they are able to re-join society with the best prospects for an independent life.
Mr Vitomir Raguz, Principal Country Manager Council of Europe Development Bank: 'All the parties involved have recognised the importance of this technical assistance. We are very excited about the results achieved in the past ten years and are looking forward to the next ten.'
Mr Marjan Spasovski, Kumanovo Prison Director: 'We can proudly say that in this past two years, we have solved the most burning issues of this penitentiary institution, i.e. like the transportation and escort of sentenced persons to other prisons, hospitals, etc. We conducted trainings for the sentenced persons and they became certified bakers and locksmiths.'
Ms Jasna Stojanovska, Idrizovo PCF Resocialisation Sector: 'The sentenced persons were previously accommodated in poor conditions. These new facilities are far better compared to the previous accommodation facilities. We will also provide the sentenced persons with an opportunity for some additional work, because every sentenced person who works and has activities in his/her free time will have much better resocialisation.'
Ms Biljana Ilievska, Idrizovo PCF trained Police Officer: 'It was great honour for me to be part of this team. I hereby express my gratitude to the whole project team, which made it possible for us to gain new skills and knowledge. I hope that in future I will have the opportunity to be a part of another similar project.'
Mr Zoran Stojanovski, Tetovo JECF Director: 'These facilities meet all the standards in which an appropriate re-socialisation process can be implemented. We will have the necessary conditions to organise educational activities in two classrooms, we have a gym. Also, there is a separate outpatient reception area with well-equipped doctor's office, interventions room and even a dentist's office. We also have a modern kitchen, with a bright and spacious dining hall; there are possibilities for maintaining personal hygiene 24 hours a day, which is a significant benefit and is in line with all the international standards. Besides, every pavilion has two big activity rooms with libraries and an additional space for group work.'
More about the project 'Reconstruction of Penitentiary Institutions in North Macedonia'.
Project fiche here.
More about the WBIF Activities in North Macedonia here.