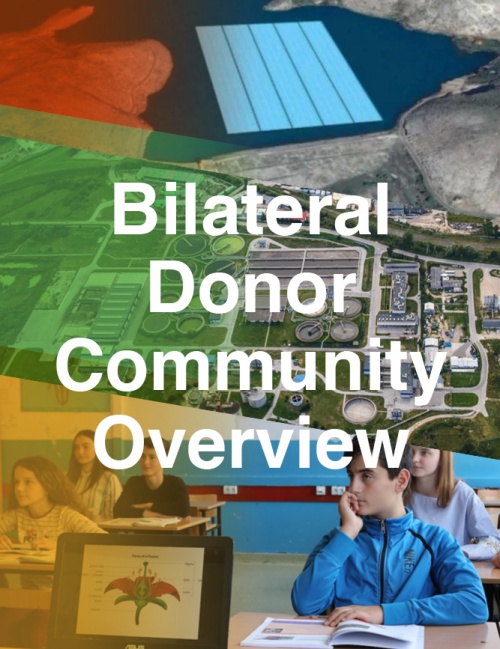 The Bilateral Donor Community activities in 2022
06-02-2023
The WBIF Bilateral Donors are actively involved in the WBIF governance and operations and continue to support high impact investments. Since 2009, Bilateral Donors have contributed to WBIF with a total of €122.7 million, of which approximately €60 million are co-financing flagship investments.
Following the adoption of the Economic and Investment Plan in 2020 and the launch of the Connectivity Agenda in 2015, the Bilateral Donors have contributed to 18 flagship investments for a total estimated project value of €450 million - in the sectors of Environment & Climate (12), Clean Energy (2), and Human Capital Development projects (4). They also contributed to support the following Economic and Investment Plan flagship investments:
Vau i Dejës Floating Solar Photovoltaic Power Plant,

WBIF Bilateral Donor grant €2.7 million;

Oslomej 1 Solar Photovoltaic Power Plant,

WBIF Bilateral Donor grant €1.6 million;

Podgorica Waste Water Treatment Plant,

WBIF Bilateral Donor grant €10.1 million;

Improvement of Montenegrin Education Infrastructure,

WBIF EU and Bilateral Donor grant €11.5 million.


The active WBIF Bilateral Donors are Austria, France, Germany, Italy, Luxembourg, Norway, Poland, Slovenia and Sweden, and since December 2022 also Croatia. In 2022 the Bilateral Donors pledged a total amount of €8.1 million, as follows:
Norway €2.8 million,
Croatia €2 million,
Germany €1.2 million,
France €1.1 million and
Austria €1 million.
Norway will represent the Bilateral Donors for 2023 and will Co-Chair with the European Commission the Strategic and Operational Boards during this year, taking over from Italy.
Francesca Utili, Director-General, International Financial Relations Directorate, Department of the Treasury, Ministry of Economy and Finance, Italy said: "Italy was the co-chair of the WBIF Bilateral Donors for 2022, which was a year of further consolidation of WBIF's inclusiveness and solid partnership principles. Joint efforts continue to pursue the common goal for a strong and resilient socio-economic development of the Western Balkans."


Bilateral Donor supported investment Oslomej 1 Solar power plant in North Macedonia (c) WBIF, October 2022


Bilateral Donor Community Factsheet (updated January 2023)
Bilateral Donor webpage updated