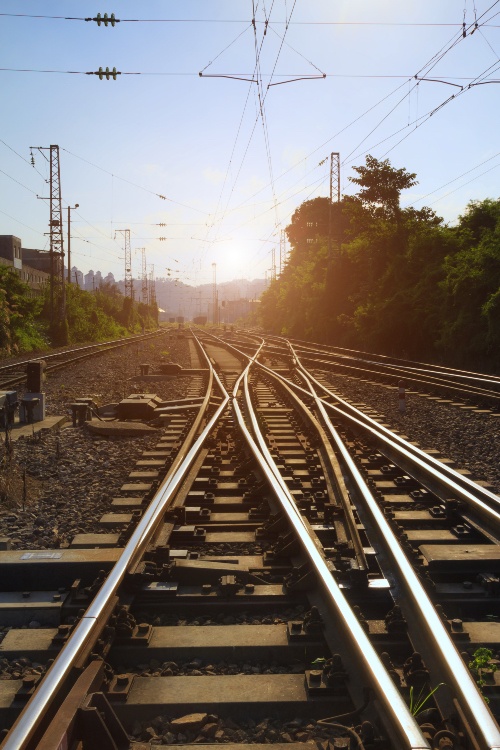 Additional EU support for the railway network modernisation in Kosovo*
13-02-2023
The representatives of the European Investment Bank (EIB) and the Ministry of Finance, Labour and Transfers of Kosovo signed a €38 million loan for the rehabilitation of 148 km of railway on Railway Route 10 in Kosovo. The renewal of track and the railway stations on Kosovo's international rail network will help increase travel speed and improve passenger and freight capacity. These improvements will lead to a modal shift from road to rail and contribute to more environmentally sustainable mobility in the region.
As part of the Western Balkans core railway network and an extension of the Trans-European Transport Network TEN-T, the Kosovo Railway Route 10 project will improve regional connectivity and integration on the Orient/East-Mediterranean Corridor. The EIB loan comes in addition to investment and technical assistance grants channelled through the Western Balkans Investment Framework (WBIF), together with a loan from the European Bank for Reconstruction and Development.
Tomáš Szunyog, EU Ambassador in Kosovo stated: "The rehabilitation and upgrade of regional Railway Route 10 in Kosovo, which is part of the TEN-T that connects Kosovo with the region and the rest of Europe, is particularly important. It contributes to Kosovo's transport connectivity and will contribute to economic growth and job creation. It will also help integrate Kosovo into a single regional and EU market."

Lilyana Pavlova, EIB Vice-President, said: "We see this investment as proof of our commitment to promoting regional integration and connectivity within the region and the European Union. The creation of modern, sustainable and efficient transport infrastructure is a prerequisite for stronger economic relations and better living conditions. The project is in line with EU Economic and Investment Plan and Sustainable and Smart Mobility Strategy, which aims to double rail freight by 2050. That is why it is important for us, as the EU climate bank, to help the region meet its climate and economic targets by reviving this green mode of transport, to make it more attractive for passengers and trade routes."
Hekuran Murati, Kosovo Minister of Finance, Labour and Transfers: "Railway Route 10 is one of the most important railway lines connecting Kosovo to other countries and its rehabilitation remains a long-standing priority. The agreement that we are signing formally today is of great importance to ensuring that we are connected with our trading partners and guaranteeing mobility between our country and the region. Our government considers the EIB to be a key partner for strategic development and European integration, which is reflected on our joint investments in the rail sector, in addition to the numerous ongoing projects in the social, environment and health sectors."

The Railway Route 10 runs from North Macedonia, over Kosovo, and into Serbia and is 256 kilometres long. It was identified as Sustainable Transport Flagship 2 - Connecting North to South in the Economic and Investment Plan for the Western Balkans 2021-2027.

More about the Railway Route 10 in Kosovo

* This designation is without prejudice to positions on status, and is in line with UNSCR 1244 and the ICJ Opinion on the Kosovo Declaration of Independence.